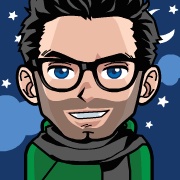 Hi, I'm Peter
I am a highly skilled Ruby specialist and problem finder with a strong background in TypeScript, and I enjoy collaborating on projects utilizing Kubernetes. Sharp and well functioning tools are the basis for my craftsmanship. Currently, I am broadening my expertise by delving into the fascinating world of React Native and Elixir.
I have a passion for crafting high quality code, and I'm delighted to showcase a selection of my work on Github. At the moment, I am embracing the dynamic role of a freelance software engineer. Prior to this, I spent five challenging years as the CTO of store2be in the inspiring city of Berlin.
Please don't hesitate to connect with me on LinkedIn if you'd like to discuss potential project collaborations. I'm always open to new opportunities and engaging conversations.